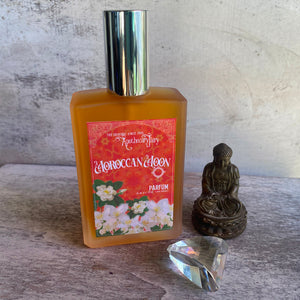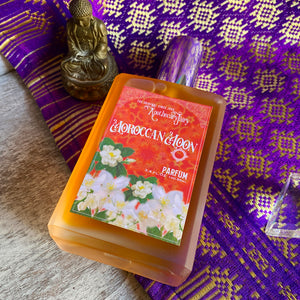 Moroccan Moon Eau de Parfum
Perfumery is so very personal. The art of wearing a fragrance is exactly that...an art. Connecting with a scent and your body chemistry responds for true bliss kissed with sensuality and softness. 
Dark Jasmine blossom (Indian Mogra. Evening blend evoking the tropical aroma of night blooming jasmine swirling through a misty Hawaiian sunset sky. 
Apply to pulse points, use very small amount. Beautiful, sensual, tropical, true dark Jasmine.