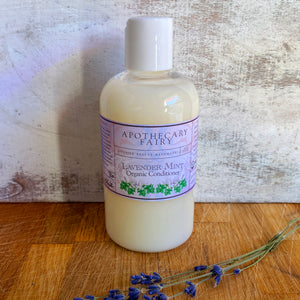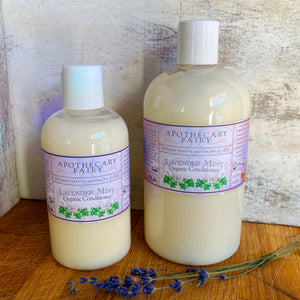 Lavender Mint Organic Conditioner
Our hair conditioner is made to add shine to hair and soften without weighing down. Apply small amount of conditioner to hair after shampooing with our Sulphate-free Shampoo. Massage into scalp and ends of hair. Rinse out thoroughly. Use daily or as needed for healthy, shiny hair.
Ingredients: Distilled water, Glyceryl Stearate, Cetyl Alcohol, Hydrolyzed Soy Protein, Ivy Extract, Panthenol, Rosemary Extract, Steam-Distilled Essential Oils of Lavender & Peppermint, Paraben-free preservative.