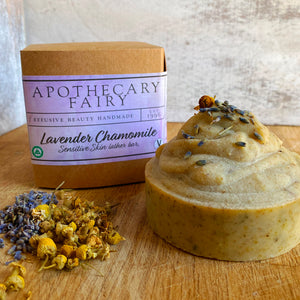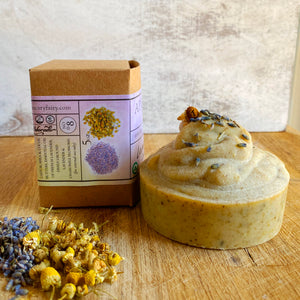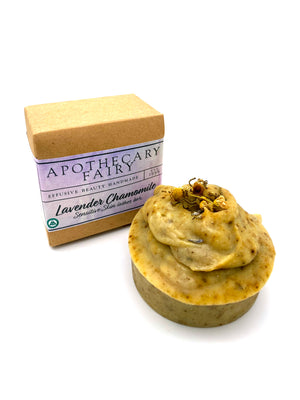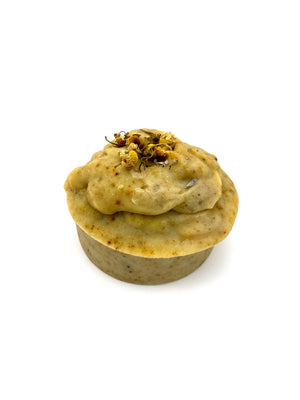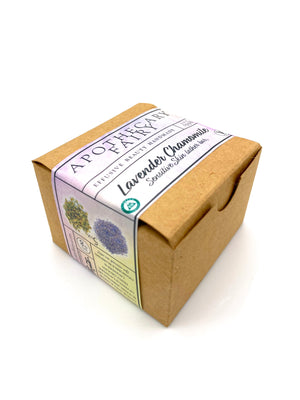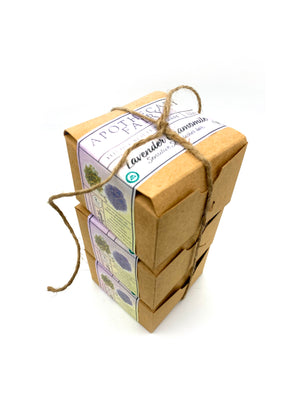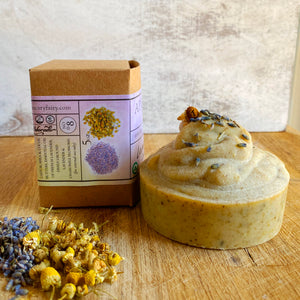 Lavender Chamomile Sensitive Skin Lather Bar 5oz
If you haven't tried any of our products yet, this is the one that we highly recommend. This is one of our most popular lather bars as it is incredibly fragrant, healing and moisturizing. Makes a wonderful gift for someone and we suggest using this as your daily lather bar for both face and body.
Made with fresh coconut milk, organic saponified oils of coconut, cocoa & shea butters, olive, castor seed and superfatted with raw organic Hemp seed oil. Ground Chamomile and Lavender blossoms and essential oil of French Lavender complete this incredibly gentle lather bar.