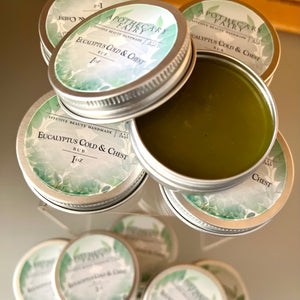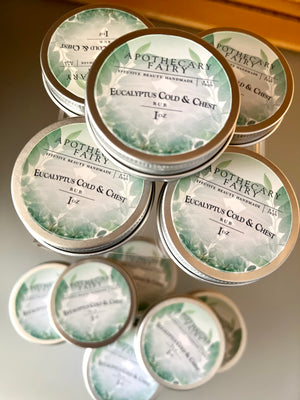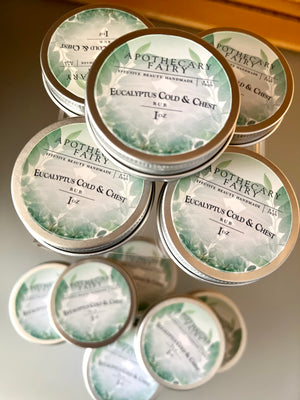 Eucalyptus Cold and Chest Rub
When dealing with uncomfortable cold symptoms including cough and congestion, we recommend this soothing, calming therapeutic rub. Eucalyptus oil possesses powerful properties to help relieve tightness in chest to loosen tight coughs. We add generous amounts of Eucalyptus and Camphor essential oils to a rich base of Vitamin E, hemp seed and avocado oils. Massage into chest, nostrils and on bottoms of feet. Do not use near eyes.
Keep one in your outdoor adventure bag and in your medicine cabinet. This is a truly natural product that is super effective. 100% vegan formula.
Ingredients: Organic oils of avocado and raw hemp seed, non-gmo Vitamin E, candelilla cera wax, steam-distilled essential oils of Eucalyptus and Camphor.
Consistency: Salve
Shelf Life: 1-2 years
Store away from light and heat to preserve freshness.