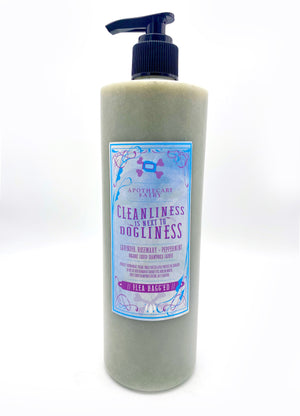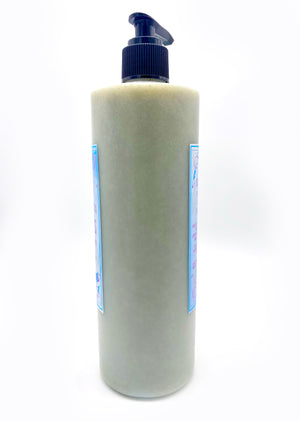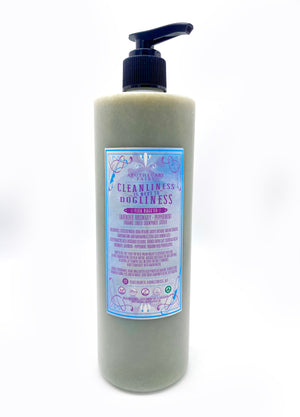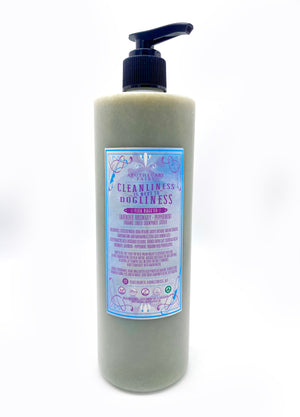 Dogliness AF- Fleabagg'ed Liquid Sham'pooch 16oz
A fresh and clean-smelling, rich-lathering dog shampoo that is also Sulphate-free and Silicone-free. French green clay is added to EO's of Lavender, Rosemary + Peppermint for an effective and natural flea-killing remedy and will make your dog's fur and skin feel super soft. Optional to use our matching conditioner if dog's coat is extra dry.  
100% vegan. Proudly Houndmade. Small-batch. 
Ingredients; distilled water, coco betaine, lauryl betaine, sodium chloride, xanthan gum, aloe barbadensis, citric acid, benzoic acid, dehydroacetic acid, vegetable cellulose, French green clay, EO's of Lavender, Rosemary + Peppermint Leaf, paraben-free preservative.