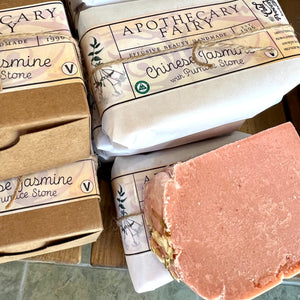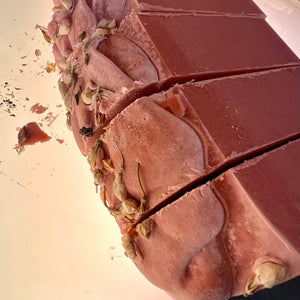 Chinese Jasmine with Pumice Stone Lather Bar 5oz
The most beautiful delicate Jasmine aroma. Rose kaolin clay is swirled with Jasmine oil and pumice stone. Fresh coconut milk is blended with organic saponified oils of coconut, cocoa & shea butters, olive and castor seed.
The lather is rich and velvety, very exfoliating. We love everything about this bar- the delicate Jasmine smell, the rich, natural pink hue and the scrubby texture of the lather. It leaves your skin feeling smooth and clean.