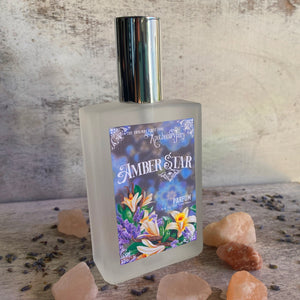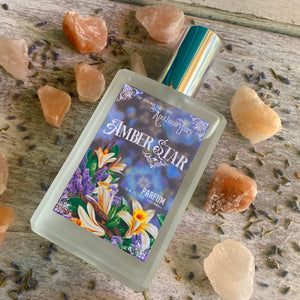 Amber Star Eau de Parfum
Perfumery is so very personal. The art of wearing a fragrance is exactly that...an art. Connecting with a scent and your body chemistry responds for true bliss kissed with sensuality and softness. 
White Amber kissed with Vanilla Musk in a Lavender haze. Subtle, sultry floral with sexy true vanilla undertones. Victorian-inspired yet for a modern time.

Apply to pulse points, use very small amount. For further extending and enhancing the fragrance, layer with our Sweet Orange Vanilla body lotion. Fresh and floral with slight sweetness. Formulated through textural memories of my time spent in Hawaii.