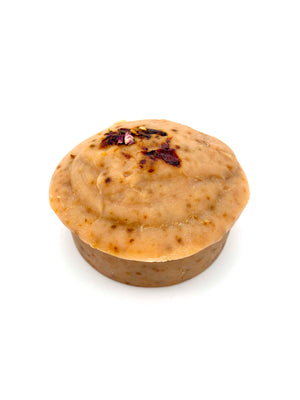 Crushed Rose Petal with Lemon & Agave Lather Bar 5oz
Finely ground rose petals are swirled into a luxurious blend of fresh coconut milk and organic Blue Agave and blended with organic saponified oils of coconut, cocoa & shea butters, olive and castor seed with essential oils of Rose Geranium and California Lemon peel.
This lather bar is incredibly aromatic and has a rich, fragrant lather. It's an ideal blend to use on your face and body every day. Once you try this blend, we think you'll want to gift your friends with a bar!
100% Vegan.
Ingredients: Fresh coconut milk, saponified organic oils of coconut, castor, cocoa & shea, olive, organic blue agave, pure essential oils of Rose Geranium and Lemon peel, rose kaolinite clay, finely ground rose petals.