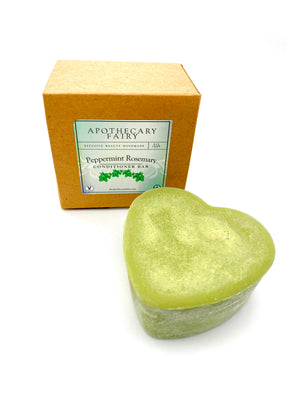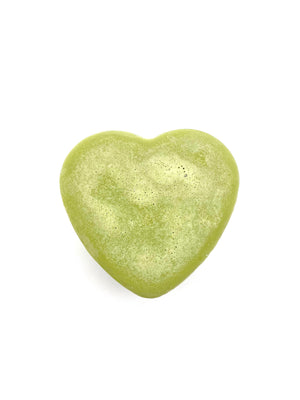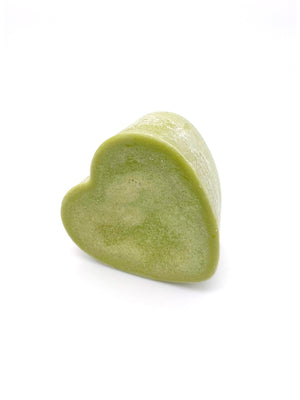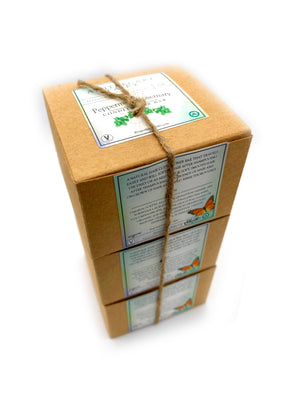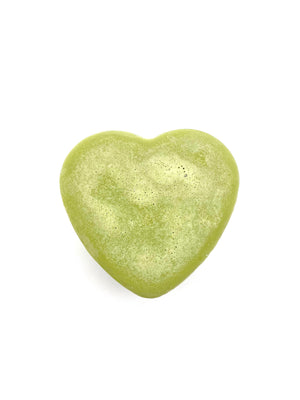 Peppermint Rosemary Conditioner Bar 3oz heart
Made with organic coconut oil, coconut emulsifier and golden jojoba oil with pure essential oils of Peppermint & Rosemary for a natural and quick way to condition the hair. 
Simply rub heart conditioner bar on the hair making sure to coat the ends as well as the crown of the head. Massage in then rinse. Hair will feel soft and moisturized without any heavy residue. Also makes a perfect traveling companion for boarding airplanes.