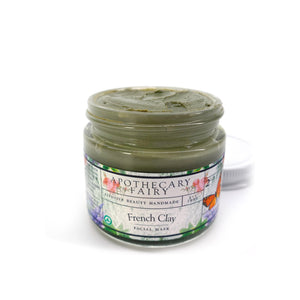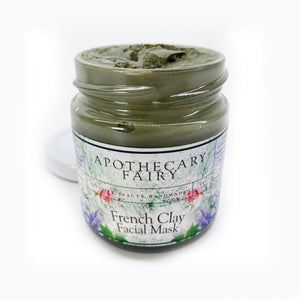 French Clay Facial Mask
French green clay is utilized to externally absorb blemish-causing oil and toxins. Our French green clay is blended with Vitamin E, organic Blue Agave nectar, steam-distilled Rosewater and Lavender Hydrosol. our mask can be used daily or as needed for drawing out dirt and oil from pores while healing blemishes and leaves complexion soft and smooth. It can either be applied to individual blemishes or to the entire face and to arms, legs, feet and back areas. Vegan Formula.
Ingredients: French green clay, steam-distilled Rose + Lavender Hydrosol, Vitamin E tocopherol, organic Blue Agave Nectar, French Lavender essential oil, paraben-free preservative.
*If you have an allergy to any of our ingredients, we can accommodate and either substitute or omit certain ingredients at no additional charge. Simply message us to do so.