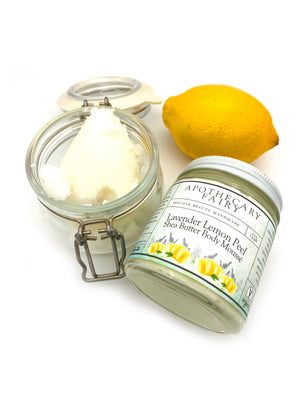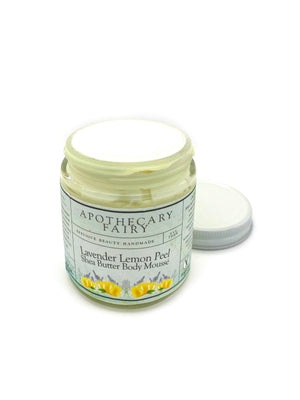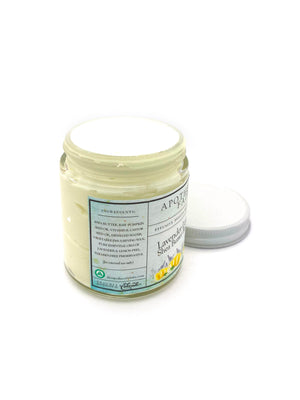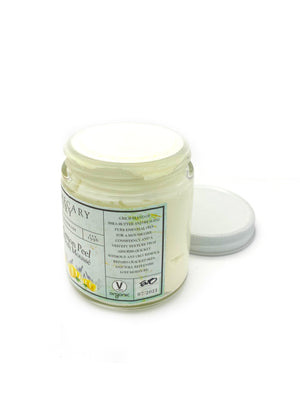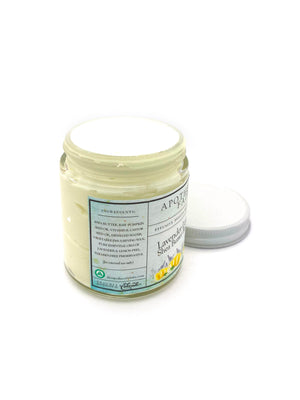 Lavender Lemon Shea Butter Body Mousse
True French Lavender is swirled with California Lemon for a fresh, clean floral combination. This is a luxurious body moisturizer that is a cross between a creme and a lotion. With its light, mousse-like texture, it is easy to apply after a bath or shower and your skin will be moisturized all day. Organic Shea butter, raw Pumpkin seed oil and Vitamin E join fragrant pure essential oils for a decadent treat that your skin will love. Vegan formula.
Ingredients: Distilled water, organic Shea butter, raw Pumpkin Seed oil, Vitamin E tocopherol, vegetable emulsifier, pure essential oils of Lavender + Lemon peel, paraben-free preservative.