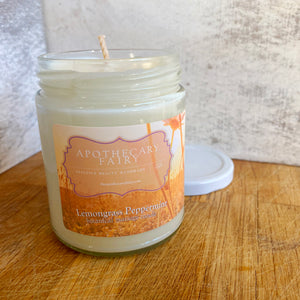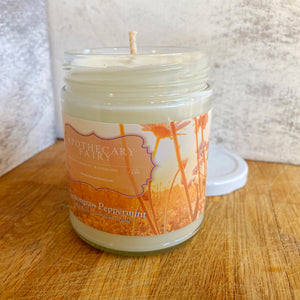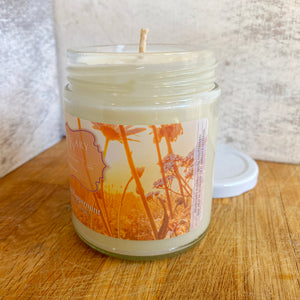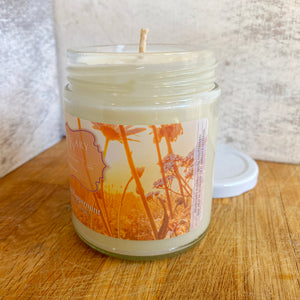 Massage Candle- Lemongrass Peppermint 8oz
Generous amounts of Lemongrass and Peppermint essential oils join our non-gmo soy wax for a clean-burning candle that also doubles as a soothing skin moisturizer. Light candle, let burn for about 1 hour or until oils pool to edge of container. Dip fingers into the cool burning oils and massage into skin. 
Candles will burn for about 10-12 hours in total.