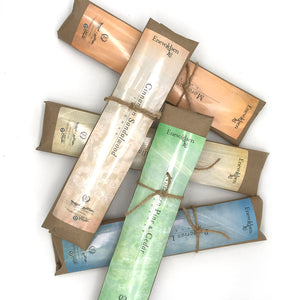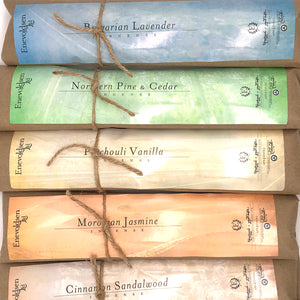 Handmade Charcoal Incense Assortment Pack - 375+ Sticks
A collection of our 5 most popular handmade Incense blends. Includes one package each of Bulgarian Lavender, Cinnamon Sandalwood, Patchouli Vanilla, Northern Pine & Cedar and Moroccan Jasmine handmade charcoal incense. Give a package as a gift or treat yourself and keep it all! Perfect for special occasions or anytime you want to create a chill vibe.
Directions: Light incense stick and place in potted plant or desired incense holder.