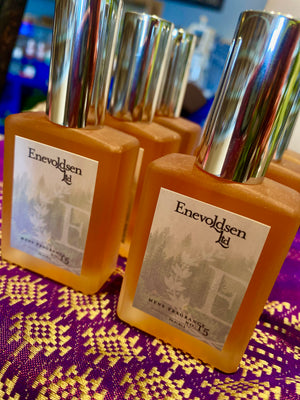 Enevoldsen Men's Cologne No. 15 (1oz Spray)
A sensual blend of exotic essential oils and resins to create a sensual natural fragrance. Notes of Sandalwood and Vanilla with subtleties of Patchouli and Lavender. Our unique cologne is long lasting and made without the addition of any synthetic ingredients.
Packaged in a 1oz frosted glass bottle with a spray top and silver cap.