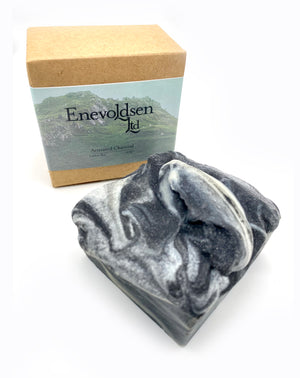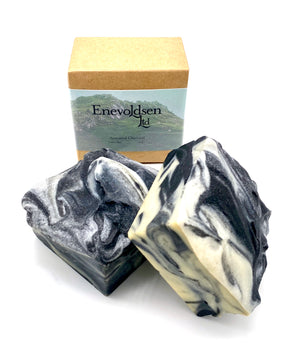 Enevoldsen Ltd. Charcoal Peppermint + Tea Tree. Lather Bar, 5oz
Charcoal... that's right. Exactly what you're thinking. This right here happens to be our High Demand Lather bar. It's for the everyday hard workin' man or for those of you who don't get that dirty. This one's gonna clean you and fix you.
Inside this bar, you will find finely ground coconut husk charcoal which has been found to help improve acne, psoriasis and eczema then mixed with our Proprietary Blend of Peppermint and Australian Tea Tree essential oils which are known for their antibacterial benefits.
{for external use only.}