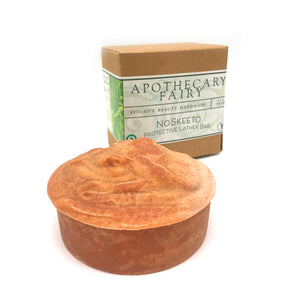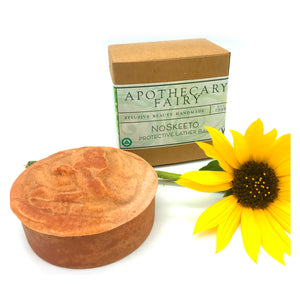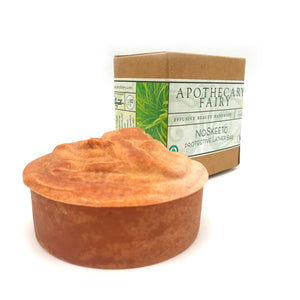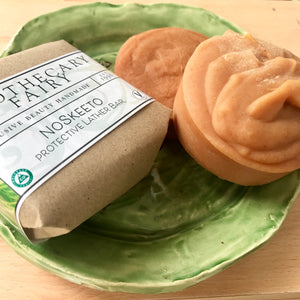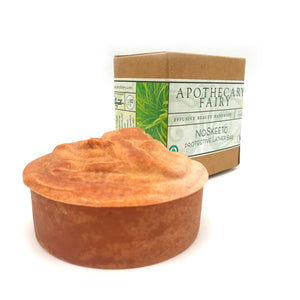 Noskeeto Protective Lather Bar
Our rich-lathering Noskeeto Lather Bar is designed to use during the spring and summer months to protect your skin from those nasty mosquito bites. Use as you would any of our other lather bars in the shower then for added protection apply our Noskeeto roll-on. Our formula is always Deet-free and safe for little ones and adults alike. Handmade with a skin-nourishing blend of organic Vitamin E, Castor Seed and Sunflower oils with essential oils of Lemon Eucalyptus, Neem, Citronella, Lavender to name just a few. We promise that you will not only enjoy the aroma but your skin will have lasting protection.
Ideal for camping, concerts, and before any outdoor adventures!  You will want to stock up on these to keep on the ready. You never know when the travel bug will strike!